Pete Hamill
American journalist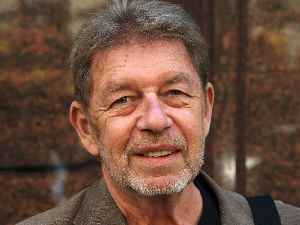 William Peter Hamill Jr. was an American journalist, novelist, essayist and editor. During his career as a New York City journalist, he was described as "the author of columns that sought to capture the particular flavors of New York City's politics and sports and the particular pathos of its crime." Hamill was a columnist and editor for the New York Post and The New York Daily News.


You Might Like
Passage: In memoriam
"Sunday Morning" looks back at three notable figures who left us this week: Pianist and educator Leon Fleisher; journalist and author Pete Hamill; and former national security advisor to two..
CBS News - Published
60 Minutes Archive: Pete Hamill on New York City, in 1997
As we remember the legendary New York journalist, a look back at our 1997 report on "The Big Apple," Hamill's hometown.
CBS News - Published
Legendary NYC reporter Pete Hamill dies at 85
Hamill's career included stops at the old New York Herald Tribune, the New York Post, and the New York Daily News.
CBS News - Published
Pete Hamill's letter to RFK
In the early days of 1968 Robert F. Kennedy announced he would not run for the Democratic nomination for president, inspiring writer Pete Hamill to pen a letter pleading with the New York Senator to..
CBS News - Published
Stop the presses! The heralded lives of newspapermen
Since 2004, some 1,800 metropolitan and community newspapers have gone out of business or merged – a challenging environment for journalists whose job is to report the life's blood of a city. Two..
CBS News - Published
"Sunday Morning" Full Episode 10/6
This week "Sunday Morning," hosted by Jane Pauley, features Tony Dokoupil's cover story on the lives of two heralded newspapermen, Pete Hamill and Jimmy Breslin. Plus: Tracy Smith talks with..
CBS News - Published
Pete Hamill on Jimmy Breslin and the heralded world of beat reporters
The HBO documentary "Deadline Artists" explores an era when newspapers were still king, and when two stars brought New York City to life through shoe-leather reporting and tabloid poetry
CBS News - Published