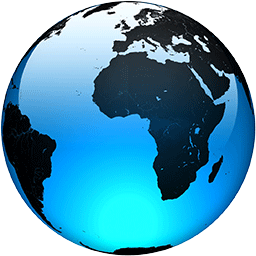 New electric cars 2023: what's coming when

Published
We take a look at some of the best new electric cars that will hit the streets over the next year and beyond

With the UK's shift to electric moving ever closer, you might be considering an electric car for the first time. 

We've compiled all of the biggest electric car launches planned over the next 12 months, from Bentley to BMW, Polestar to Peugeot and Volvo to Volkswagen. 

Here's our comprehensive A-Z to the year's biggest electric car launches. 

*Electric cars arriving in February*

*BYD Atto*

BYD's Atto is a small SUV similar in size to the MG ZS. It offers around 261 miles of range and a 0-62mph time of 7.3sec, with power from a 60.5kWh battery. The Atto packs some impressive battery tech - its lithium-ion-phosphate Blade battery contains zero cobalt, and is claimed to be 50% more energy-dense than a conventional lithium-ion unit.

*Citroen e-C4 X*

The Citroën ë-C4 X provides electric mobility without sacrificing practicality. It's 240mm longer than the standard C4 and is the longest car built on Stellantis' CMP platform, which, combined with its 224-mile range and 50kWh battery, makes for an enticing option for families and private hire companies.

*Hyundai Ioniq 6*

Look out, Tesla - Hyundai is launching the Ioniq 6 in the UK this year and it's mightily impressive. Drivers have the choice of either a 53kWh or a 77.4kWh battery with a maximum range of 379 miles on a single charge. Single motor, rear-driven models pack 226bhp, while the long-range version is optionally available with a 329bhp, twin-motor four-wheel drive arrangement.

*Kia Soul Urban*

The new entry point to the Kia Soul range features a smaller 39.2kWh battery and a reduced price tag. It starts from £32,795, while range stands at a maximum of 171 miles in ideal conditions. Power  is supplied to a 134bhp electric motor which will get you from 0-62mph in 9.9sec and on to a top speed of 97mph. 

*Mercedes EQE SUV*

This BMW iX rival is Mercedes' ninth electric model, with a price tag starting from £100,000. Entry-level cars feature a single-motor, rear-wheel drive set-up with 288bhp and 416lb ft, while the line-up will be topped by a 677bhp AMG-tuned performance model, which will be capable of 0-62mph in just 3.5sec. All cars feature the 90.6kWh battery used in the EQE saloon with charging rates of up to 170kW. 

*Electric cars arriving in March*

*Mercedes-Benz EQS SUV*

Isn't the Mercedes EQS luxurious enough for you? No? Then you should consider the EQS SUV, which offers all the technology and appeal of the saloon variant but adds a raised stance and the option of seven seats. It makes use of an impressive all-wheel-drive system and will be spearheaded by a version producing 536bhp and 632lb ft, while range is touted to stand at 364 miles. There is a price to pay - you'll need to shell out just under £130,000 to own one. 

*Peugeot e-208*

The electric version of Peugeot's popular 208 will receive a significant range boost in 2023. It will gain the powertrain from the new, larger Peugeot e-308, with a larger 51kWh battery which will provide up to 248 miles on a single charge. Power also increased to 156bhp, with a 0-62mph time of less than 8.0sec and a claimed average efficiency of 5.18mp/kWH. 

*Electric cars arriving in April*

*Skoda Enyaq iV vRS*

Skoda's version of the ID 4 GTX will become the firm's flagship model, with more power and practicality than its coupe counterpart. Its vRS designation means gloss black front aprons, door mirrors, window frames and rear diffuser are all on the menu, while power comes from a 82kWh battery which energises all four wheels via a 295bhp electric motor. 

*Electric cars arriving in May*

*Aiways U5*

The Aiways U5 is a Volkswagen Tiguan-sized SUV from China, powered by a 65kWh battery pack which provides 313 miles of range. There's a healthy choice of electric motors and both front- and four-wheel drive. 

*Honda E:NY1*

A small electric SUV the size of the Honda Jazz, the E:NY1 will form the "centre of Honda's future product line-up", arriving in the middle of the year. Not much of known about the car as of yet, but Honda confirmed it would make use of a bespoke platform which will likely be used for a slew of new models in the future.

*Mercedes EQT *

Based on the Renault Kangoo, the electric EQT MPV will gain a camper variant down the line, joining the ID Buzz as one of the first electric leisure vehicles on sale. Its electric motor pumps out 120bhp and 180lb ft, while power comes from a 45kWh battery. It will first be sold in a short-wheelbase layout with five seats, rear sliding doors and a large tailgate.

*Volvo C40 and XC40 Recharge Twin*

A range boost is on the cards for Volvo's electric SUV offering, with both the XC40 Rechard and C40 receiving a larger 82kWh battery. This will add around 20 additional miles of range to the single-motor models, and 40 miles to Recharge Twin models. The update also includes a faster charging rate for the Recharge Twin of up to 200kW, slashing the 10-80% charging time by 10 minutes to 27 minutes. 

*Electric cars arriving in June*

*Lexus ux300e *

The Lexus ux300e will receive several updates this year. To many, the most important will be a boost in range and an upgraded infotainment system. A larger 72.8kWh battery boosts range by around 40% to 280 miles, putting the EV more in line with some of the segment's best sellers, such as the Volvo XC40 Recharge and the MG 4 EV.

*Lotus Eletre *

The Lotus Eletre is the Geely-owned British brand's first ever SUV, but don't be disheartened just yet. Lotus claims it will be the world's fastest dual-motor SUV, with three specification levels and up to 893bhp and 726lb ft. That's supercar-baiting power, and enough to propel the SUV from 0-62mph in just 2.95sec.  It's priced from £89,500 in the UK, offering air suspension, active aerodynamics and active ride height as standard. 

*Peugeot e-308*

Peugeot's redesigned 308 will push on with an all-electric variant, with a 51kWh battery providing 248 miles in both sports tourer estate and hatchback guises. It can be charged at speeds of up to 100kW, and will gain low-friction tyres, aero-focused wheels and subtle EV-specific design tweaks. Peugeot claims it will also provide up to 12.7kWh per 62 miles.

*Electric cars arriving in July*

*Abarth 500e*

The 500 EV is a big first step into the world of electric cars for Fiat's performance division, and the firm has made some big claims ahead of its launch in the summer, calling it the most engaging, responsive and dynamic model it has ever built. It's underpinned by a 42kWh battery which produces 152bhp and 173lb ft, hitting 0-62mph in 7.0sec. Instant midrange power was the goal more than acceleration, Abarth said. It sounds promising on paper, whizzing from 12-25mph in just one second and from 25mph-35mph in under 1.5sec. 

*Maserati Gran Turismo Folgore *

The Gran Turismo will also receive the lightning treatment, and it packs some serious power - 745bhp and a staggering 997lb ft to be precise, which propels it from 0-62mph in just 2.7 sec. Its price tag is equally impressive, coming in almost £200,000. The Porsche Taycan rival will draw its power from a 93kWh battery and a total of three electric motors, enabling four-wheel drive and charging speeds of 270kW. 

*Volkswagen ID 3*

Upgrades to Volkswagen's pioneering ID 3 hatchback will include a new, streamlined look as well as a much-improved infotainment system, the German car maker says. The update, which will also include the addition of more premium interior materials, comes almost three years after the model's initial launch. 

*New cars arriving in August*

*Jeep Avenger*

Jeep's first EV will arrive early this year wIth a 54kWh battery, 249 miles of range and charging speeds of up to 100kW. Available in both single and dual motor guise, power is taken care of by a 115bhp, 192 lb ft unit. Three new electric models are set to follow the Avenger by 2025. 

*Lucid Air*

An electric performance saloon, the Lucid Air is one of the most powerful electric cars to go on sale in 2023. Top-spec cars produce 1065bhp and a 0-62mph time of just 2.5sec. It's claimed that 500 miles are possible on a single charge, too. That remains to be seen, but Lucid also says it boasts the most impressive aerodynamics of any luxury car produced around the world, with a lower drag coefficient than the Mercedes S-Class. 

*Smart #1 and Smart #1 Brabus*

The Smart #1 is the first new model to come from the brand since Chinese giant Geely took a 50% stake with Mercedes-Benz. A 66kWh battery provides 273 miles of range, while the crossover's power output stands at a punchy 268bhp. There's 150kW rapid-charging capability too, and a more powerful Brabus model which pumps out 422bhp. 

*Electric cars arriving in September*

*Vauxhall Corsa-e*

The Vauxhall Corsa-e will likely retain its popularity next year when it receives a new design and a boost to range. The UK's best-selling car will gain the brand's Vizor front fascia, and a larger 55Wh battery, shared with the Peugeot e-208, will boost range up to 248 miles. 

*Electric cars arriving in October*

*Fisker Ocean*

We've been waiting rather a long time for the Fisker Ocean, which finally made its debut in the UK at last year's Goodwood Festival of Speed. The Audi Q4 E-tron rival packs an impressive range of up to 350 miles, with prices set to kick off from £34,990 on our shores. Fisker is expecting it to be a popular buy, with some 60,000 units planned to leave Magna Steyr's Austrian factory for European nations. 

*Maserati Grecale Folgore *

The Maserati Grecale SUV will join the Gran Turismo with its own electric variant which will stand alongside its internal combustion engined equivalent. There's no confirmed intel on its performance figures yet, but Maserati has promised up to 590lb ft, and it will likely rival the Audi E-Tron S, which hits 0-62mph in 4.5sec and comes with a 105kWh battery. 

*NIO ET5 *

Another rival for the Tesla Model 3, this time out of China, the NIO ET5 features a twin-motor powertrain consisting of a 201bhp asynchronous motor at the front, and a 282bhp motor at the rear. Total power output stands at 483bhp and 516lb ft, with a claimed 0-62mph sprint of 4.3 seconds. There's also a choice of three battery sizes, ranging from 75kWh (342 miles) to a staggering 150kWh, with an estimated range of up to 620 miles. 

*MG 4 AWD*

The well-received MG 4 will gain a dual-motor Triumph Edition with 442bhp on tap. The performance variant is estimated to carry a 0-62mph time of 3.8sec, while top speed is limited to 99mph. It could be our first taste of an all-electric mega hatchback. 

*Rolls-Royce Spectre *

This will be the third electric car to enter series production in the UK, and Rolls-Royce is going all out. As heavy as a whale's tongue, but as fast as a Porsche 718 Cayman GT4 to 62mph, the 577bhp Spectre promises to be one of the most beguiling and technologically impressive cars of the modern era. It is built around the latest iteration of Rolls-Royce's Architecture of Luxury and draws its power from a mammoth 120kWh battery, good for a claimed 323 miles between charges. Rolls-Royce also says it's one of the most aero-efficient cars on the market, which only slightly justifies its £275,000 list price.

*Volkswagen ID 7 *

The Volkswagen ID 7 is the German car maker's answer to the Tesla Model 3. Previously known as the ID Aero, the saloon is set to be offered as a five-door liftback, before an estate variant arrives further down the line. It will first launch with a two-wheel drive set-up, before a more powerful four-wheel drive GTX model provides power similar to the Model 3, Polestar 2 and Hyundai Ioniq 6. 

*Volvo EX30*

Volvo's smallest SUV will share a platform with the Smart #1 and Zeekr 001. It's the new entry point to the Volvo range and will, according to CEO Jim Rowan, will be geared towards younger, city-based drivers. We still don't know many details about its design, but it will be heavily influenced by the much larger EX90 flagship, albeit with a much smaller price tag. 

*Electric cars arriving in November*

*Bentley Batur*

The Bentley Batur represents the end of the firm's hallowed 6.0-litre W12 engine, while simultaneously previewing the British car maker's electric future. It's based on the Bentley Continental GT under the skin, with a new, swan-song W12 which, producing over 730bhp and 740lb ft, is claimed to be the most powerful ever. Don't expect to see one on the road any time soon, unless you're a frequent visitor to a popular luxury Knightsbridge department store...

*BMW i5*

The electric i5 will offer buyers a more conventional alternative to the EQE and the Tesla Model S. It will trade a long range for a smaller, less heavy battery – to bolster its dynamic appeal – and have 210kW rapid-charging capabilities. 

*Ford E-Tourneo Custom*

You might not immediately think so, but this is one of the most important launches of the year. The Tourneo Custom was the best-selling vehicle in the UK last year, and it gets an electric rebrand with a range of 230 miles from a 74kWh battery. It makes use of the same 215bhp motor as the larger E-Transit Custom but ups the 'lifestyle' factor with movable, reversible seats and a slick, car-like cockpit.

*Ford Transit E-Custom *

The Transit E-Custom is set to introduce an all-electric range of up to 236 miles in 2023. It will be the second of five all-electric commercial vehicles that will launch in Europe by 2024. It will be built alongside an electric version of the next-generation Volkswagen Transporter. 

*Polestar 3*

With styling influenced by the acclaimed Precept concept, Polestar's electric SUV will share a US production line and a platform with Volvo's XC90 successor. Materials used throughout will be largely sustainable. With 510bhp and a range of up to 379 miles, the Polestar 3 will start from £85,500 in the UK. 

*Toyota BZ Compact *

Set to rival the Volvo C40 Recharge and the Smart #1, the BZ Compact will sit between the new Toyota C-HR (below) and the slightly larger Toyota bZ4X SUV. It will be offered with both front- and four-wheel drive, with lightweight technologies, recycled materials and a new in-car personal assistant. 

*Ora Next Cat*

Another potential Tesla Model 3 rival comes in the form of the Ora Next cat: a stretched, four-door version of the Funky Cat saloon. The Next Cat offers four-wheel drive, face-recognition technology and a 435-mile range as well as much improved practicality. A dual motor set-up means performance is boosted as high as 402bhp and 501lb ft, with a 0-62mph sprint of 4.3sec. 

*Volkswagen ID Buzz*

Volkswagen's retro-futuristic MPV is due a long-wheelbase seven-seater and a four-wheel-drive GTX option, which will arrive later this year. Entry-level versions make use of Volkswagen's tried and tested rear-mounted electric motor and 77kWh battery pairing, which produces 201bhp and 258 miles of range. Prices for the MPV start at £57,115 in the UK, while three specification levels are available from launch. 

*Electric cars arriving in December*

*Citroen 'C3'*

The next C3 (due to be unveiled in late 2023) could be the most radical yet, with styling heavily influenced by the Ami quadricycle and Oli concept car. It gives a welcome boost to the shrinking small car market, adding rapid charging functionality which will make its small 40kWh battery a simpler pill to swallow. 

*Fiat 'Punto'*

New supermini will be Punto-sized "but not called Punto", according to the firm's bosses. Electric and hybrid variants are tipped for the Corsa rival. 

*Ford MEB EV*

Ford will go after the Volkswagen ID 3 with a family crossover that uses the same EV platform. That's all we know so far. 

*Kia EV9 *

Kia's largest SUV offering will rival the Range Rover. It's due to be revealed early this year before it goes on sale towards the tail end of 2023. Like many of the cars this far down the list, we don't have many details yet, but we've been given a glimpse of its design thanks to our spy photographers, who snapped it during warm weather tests. 

*Maserati GranCabrio / Folgore*

Set to be reborn as a convertible Maserati Granturismo, the Grancabrio name last appeared in 2019. Like the existing Granturismo, the revived convertible will feature a choice of two V6 engines with up to 550bhp, and a 745bhp electric Folgore variant. It will offer something "very unique" as a convertible GT with four seats and electric power, Maserati's head of global products, Massimo Capaldi, told Autocar last year. 

*Polestar 4*

A rugged and raised version of the Polestar 2, the Polestar 4 will pump out in excess of 400bhp and will be similar in size to the Volvo C40 Recharge. It will also share Volvo's CMA platform, and will feature more minimalist design cues leaning towards enhanced aerodynamics. 

*Renault Scenic*

The new Scenic won't be an MPV. Instead, It'll adopt the ever-popular SUV bodystyle, with an electric powertrain, joining the revived Renault 4 (shown in a radical 4L bodykit), Renault 5, and Renault 5 Turbo 3E drifter in the coming years.

*Tesla Cybertruck*

Could we finally see Tesla's Cybertruck on the road this year? That's what boss Elon Musk has told us, but the uniquely designed SUV has been delayed several times before. Don't be surprised if it happens again. 

*Vauxhall Astra Sports Tourer Electric *

Vauxhall will start deliveries of the electric estate version of the Astra at the end of the year, which joins the Peugeot e-308 SW as one of just a small number of electric wagons on sale. Vauxhall says the Sports Tourer will boost cargo volume to 1553 litres with the rear seats folded down, and 516 litres with them up. 
Full Article