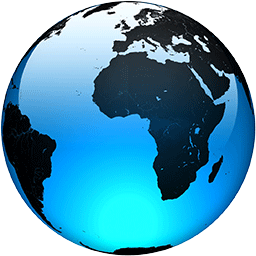 Trans woman vilified by Daily Mail for fun run victory slams 'deliberate attempt to mislead'

Published
A trans woman who placed first in a female category of a fun run in a small Welsh town has hit back at tabloid coverage of her victory, calling it a "deliberate attempt" to "marginalise" the trans community.

The Daily Mail reported on Siân Longthorpe, who was the first woman to complete the weekly Porthcawl Parkrun, with a time of 18 minutes and 53 seconds on Saturday (20 May). She placed fifth overall.

According to the event's website, the Parkrun is a "free, fun, and friendly weekly 5k community event" in which everyone is invited to "walk, jog, run, volunteer or spectate".

The Daily Mail claimed she "smashed to smithereens" a previous women's record, and suggested her win was part of a "row" over self-ID in local events.

Longthorpe told PinkNews that, as far as she is aware, other participants were entirely supportive of her win.

"The Daily Mail article is either very poor journalism or a deliberate attempt to mislead in their continued push to marginalise the transgender community," she said.

"The women's Parkrun record that I 'smashed to smithereens' actually relates to the female 45-49 age category.

"It failed to mention is that my time of 18:53 is more than two minutes slower than the fastest lady at Porthcawl (16:40) and that many other women have run faster than I managed."

Upset by the coverage, Longthorpe told PinkNews the publication "made no effort" to contact her and she says has since had journalists turn up on her doorstep. 

A Parkrun spokesperson said its race allows people to self-identify and is open to all runners.

They told PinkNews the run "was not a race or athletic competition overseen by national or international federations".

"They are community-led, socially-focused physical activity events delivered with the aim of improving public health, and including as many people as possible," the spokesperson said.

"We publish results based on a person's self-declared information, including gender, and we believe it would not be appropriate or practical for us to request proof or adjudicate the validity of a person's gender identity. Just as we would not and could not ask each of our 8 million registered participants to evidence other stated details."

Longthorpe said she has "done nothing wrong" in taking part in the run which is open to all, including the trans community.

*'Everyone was positive' *

"Two years ago, I took the difficult decision to be visible and to share my transition story in the hope that it would offer a different viewpoint to the standard narrative and to give hope to those who might be wrestling with their own gender identity," Longthorpe said.

"Sadly, today it appears as that has backfired due to press invasion."

Longthorpe said people at the event were supportive about her win. 

"As far as I was aware, everyone was positive. I'm not aware if anyone knew of my trans status. It isn't local to me, but I travelled to celebrate with a friend who was running his 400th Parkrun that day." 

Mara Yamauchi, the third-fastest British female marathon runner in history, claimed Longthorpe's win is proof of the exclusion of women athletes and their achievements in the name of being "inclusive".

Former British Olympic Swimmer Sharron Davies told the Mail allowing people to self-identify is "ridiculous" and "insulting", and she called for regulations in a race meant only for fun.

She said: "If we don't do this no females will eventually hold any records."

Backlash to Longthorpe's win follows criticism of trans woman Glenique Frank finishing 6,160th in the London Marathon. Her finishing place, despite being far from the top rankings, saw her accused by bigots of "cheating real women out of a place". 

At the time, Frank told PinkNews that despite the negative reaction, she's determined to "fight for all humans and spread joy and happiness and the rainbow".
Full Article