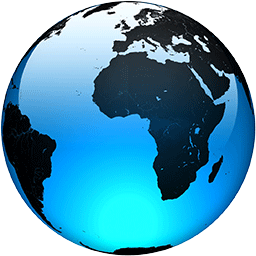 Eamonn Holmes accuses ITV of 'total cover-up' over Phillip Schofield's affair with young colleague

Published
Eamonn Holmes has accused Phillip Schofield of creating a toxic environment in the This Morning studio, and ITV of a "cover-up", during a bombshell interview.

Holmes, who used to present the ITV show alongside Schofield, told GB News' Dan Wootton that he believed the situation was a "total cover-up" by the broadcaster. 

"Those in authority had to know what was going on and they thought they would dodge a bullet with this which they do, do constantly," Holmes claimed.

Hitting back at comments on Instagram, where Schofield said there was "no toxicity" on the set of the breakfast show, Holmes said: "I think Phillip is absolutely right about toxicity.

"But my friend, the toxicity is not with me, Dan Wootton, or anyone else, the toxicity is with you."

Eamonn Holmes also branded the embattled TV presenter "chief narcissist", saying he is a "complete and utter dyed-in-the-wool narcissist, everything is about him".

Schofield left This Morning with "immediate effect" on 20 May after more than 20 years due to an alleged on-going feud with co-host Holly Willoughby. 

Just days later, he admitted to an "unwise but not illegal" affair with a much-younger male colleague who worked on the programme, about which rumours had swirled for years. 

During the relationship, Schofield was still married to his wife of 27 years, Stephanie Lowe, with whom he has two children. 

Phillip Schofield left This Morning. (HGL/GC Images)

ITV told PinkNews that they had investigated reports of the relationship, which Schofield and the staff member denied, and are now "deeply disappointed by the admissions of deceit". 

Following the news, Schofield was dropped by his talent agency of 35 years YMU, with chief executive Mary Bekhait saying: "These facts contradicted what Phillip had previously told YMU", and as a result the firm would part ways with him. 

"Honesty and integrity are core values for YMU's whole business, defining everything we do. Talent management is a relationship based entirely on trust," she said. 

These are not the first comments Holmes has made on the controversy. On Monday (29 May), he called Schofield "delusional" and said he "picked the wrong person" if he is "looking for a fight".

On Friday (26 May), Eamonn Holmes, who joined GB News' breakfast show at the beginning of last year, also tweeted that "Schofield has finally been caught out" but was "not the only guilty party".  

He claimed: "Four high members of ITV management knew what sort of man he was …and never once took action to prevent him controlling or taking advantage of his position over young people." 

*'It takes more than one person to create a culture'*



Lots of journalists have been contacting me this weekend enquiring about this, so I think it's only right that I clarify things.

There is so much more I could say, but for now I hope my concerns will finally be taken seriously, and something good comes from all this…
pic.twitter.com/6Tx23IWUns

— Ranj Singh (@DrRanj) May 28, 2023

Former This Morning medical expert Dr Ranj Singh also took to social media, telling his followers he aired concerns about Schofield to ITV bosses and as a result was used "less and less". 

In a lengthy Twitter statement, he said: "Over time, I grew increasingly worried about things behind the scenes and how people, including myself, were being treated. I didn't know the truth about what was going on with Phillip, but I do know the issues with This Morning go far beyond him.

"It takes more than one person to create a culture."

Author and columnist Singh, who has worked in pediatric medicine, added: "I took my concerns directly to the top of ITV. The culture at This Morning had become toxic, no longer aligned with ITV values, and I felt because I whistle-blew, I was managed out." 

PinkNews has approached ITV for comment about Eamonn Holmes' claims.
Full Article