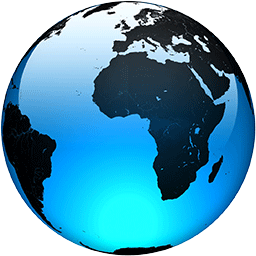 This queer musical parody of The Little Mermaid's Ursula will be your next obsession

Published
Musical theatre duo Daniel Foxx and Robyn Grant have told PinkNews about bringing their "loud, proud and vibrant" musical parody Unfortunate: The Untold Story of Ursula the Sea Witch, to life.

Best-known as the conniving sorceress who tricks love-struck mermaid Ariel into giving up her voice, The Little Mermaid's Ursula has previously been painted pretty much as a one-dimensional villain in both Hans Christian Andersen's original 1837 fairytale and Disney's 1989 animated film adaptation.

However, all that's about to change, because "Ursula season" is officially upon us. As Melissa McCarthy takes on the tentacled role opposite Halle Bailey's Ariel in Disney's newly released live-action remake, the outrageously camp Unfortunate is also returning to the London stage after a critically acclaimed UK tour last year.

Giving Ursula her long-overdue flowers in a raunchy tale of "sex, sorcery and suckers", the musical parody allows audiences the chance to hear Ursula's side of the story in all its unfiltered glory.

"She's a fat woman who is hot and tells you about it," says Foxx, who co-created Unfortunate with long-time collaborator and founder of Fat Rascal Theatre, Grant. Together, the pair have spent the best part of a decade championing "queer people, women and roles that aren't often represented as main characters".

Unfortunate is billed as a story of sex, sorcery and suckers. (Craig Sugden)

Foxx continues: "Ursula is a prime example of everything we love: bad-ass, very funny, ambitious, business-like and cutthroat, she is so unapologetic. She embodies loving yourself and being no-nonsense about that."

After the success of hit Broadway and West End musical Wicked, which retold the story of The Wizard of Oz's Wicked Witch of the West, a spate of similar big-screen tales reframing legendary villains have followed, from Maleficent, starring Angelina Jolie, to Cruella, with Emma Stone in the lead role.

While Unfortunate is firmly a parody, the character of Ursula is another misunderstood figure who's perfect for reappraisal.

"[She is] incredibly vain, she spends most of the musical putting makeup on and looking in the mirror, with a gorgeous butch haircut, shaking her ass and boobs in all her vampy songs. The Little Mermaid would be very boring without her," Grant says.

Ursula in Unfortunate. (Craig Sugden)

Ursula's connection to the queer community is well-documented, with the drag icon Divine famously inspiring Disney animator Rob Minkoff's character design for the cartoon adaption.

Although Divine died in 1988, a year before the Disney film hit cinemas, her legacy is still felt in Unfortunate's characterisation of Ursula. "She is wearing this huge black dress, jewellery, makeup and incredible hair just wafting about like she owns the stage," says Foxx.

Queer-coded villains such as Ursula and The Lion King's Scar are part of a long-standing representation problem in both Disney films and Hollywood at large (who can forget The Silence of the Lambs' Buffalo Bill?) But while Unfortunate provides a "sparkling" deep dive into Ursula's life, Foxx and Grant are keen to emphasise that they are not looking to diminish the character's villainous status.

"There is something so inherently queer about villains because they aren't conforming to a standard," Foxx goes on. "They are not living up to an heroic ideal around fitting into society. A villain is trying to shake things up and live by their own rules. She [Ursula] is the most fabulous example of that."

Unfortunate is returning to UK stages after a successful 2022 tour. (Craig Sugden)

For Foxx, there is immense power in stories of queer defiance, especially in a world where right-wing politicians and campaigners are pushing anti-LGBTQ+ legislation and fuelling bigotry with attacks on family friendly drag events such as Drag Queen Story Hour.

"Huge swathes of Poland are declaring themselves gay free zones, [elsewhere there are] death penalties, drag bans, all sorts of horrible s**t is happening to trans people in this country and across the world," he points out.

"Having characters who are not stepping into the role of what is acceptable and championed, but holding their ground on the offensive and saying: 'This is me, f**k you,' is really powerful."

For Grant, celebrating Ursula's looks and personality is important for another reason.

"As a plus-sized person myself, watching stories such as Hairspray or The Vicar of Dibley, where there's a plus-sized female, there [are] always references to weight, 'Oh, wow, isn't it amazing that he ended up with her because she's fat'. It's still seen as a problem," she says.

Unfortunate is a "joyful party". (Craig Sugden)

"What we're trying to say is: she's f**king sexy, and fantastic and she loves her body'. That's quite rare.

"The more stories we tell where people just love themselves, the better, the same way it's refreshing to see a gay love story without it being an issue. Why wouldn't people fancy her? Having a nasty, naughty, feminist, vicious, fat lead is great."

Unfortunate's soundtrack is curated by award-winning composer Tim Gilvin, who expertly channels the "brassy sexiness" of "Poor Unfortunate Souls" alongside music you might hear on Drag Race or at London gay club Heaven on a Saturday night.

"There is so much gay, queer culture that has influenced popular music today," says Foxx. "There are plenty of homophobes dancing to house music not realising it was made by queer Black people. So, we are folding all this history into the show and bringing queerness centre stage."

Grant also knows that Unfortunate does more than just offer a good time to those watching.

"In the face of all the terrible things happening in the world, this show is, at its heart, a joyful party, a celebration of the underdog," she says.

"By keeping it loud and proud and vibrant, we have the best way to fight it all."

Unfortunate returns to London later this year before embarking on a UK-wide tour in 2024. You can sign up here to find out more about tickets.
Full Article