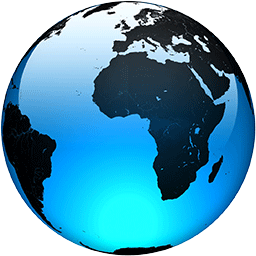 Dwyane Wade recalls daughter Zaya being 'scared' to talk to him after coming out as trans

Published
Dwyane Wade has proven yet again why he is the ultimate trans ally, after unpacking his "masculinity" when his daughter Zaya came out as trans.

Former NBA basketball star Wade has been a staunch ally to his 16-year-old daughter Zaya since she publically came out as transgender in 2020.

In the past year alone, he and his wife Gabrielle Union-Wade have made a stand against bigots in the best way by fiercely championing Zaya's identity in heartfelt speeches, social media posts and interviews.

However, the journey to this point has not always been easy, as Wade explained while reminiscing on the day that Zaya, then 11, came out to him.

While attending a Creative Artists Agency Amplify event in Ojai, California, on Tuesday (27 June) with fellow basketball player Chris Paul and manager Lisa Metelus, he reflected on his parenting skills and relationship with "masculinity" when he realised Zaya was "afraid" to talk to him while coming out.

Zaya with stepmum Gabrielle Union-Wade (L) and and dad Dwayne at Paris Fashion Week.

After Metelus asked him about the "landmark moment", Wade admitted that he was prepared for years for her to come out because she had described herself as gay in a school assignment when she was eight years old.

"I came home and I just remember my child being scared to talk to me," he continued, "like hiding in my wife's arm in a chair. I think I'm this dad that's like, 'Hey, come and tell me anything, I'm a cool dad'. And it was fear in my child's face to tell me, so I had to check myself.

"I had to go look [at] myself in the mirror and ask: 'Why was my child scared? Scared to tell me something about herself'?"

That's when Dwyane realised he needed to reframe his understanding of "masculinity" to best support his daughter.

"In a lot of work as parents – and as people – what we do is we put our fears and everything on our kids. And I guess I was doing that," he continued.

"So I had to ask myself… 'What is it about my masculinity that has my child afraid'?"

Dwyane then reflected on the occasion Gabrielle posted an Instagram photo of Zaya wearing a crop top and acrylic nails in December 2019 which attracted a backlash.


View this post on Instagram

A post shared by Gabrielle Union-Wade (@gabunion)



Although the post was a celebratory tribute to the continued support of friends and family, trolls flooded the comments to criticise Zaya's appearance and accuse Dwyane of bad parenting.

"The world went crazy," Wade remembered, adding that he "obviously" went into protection mode and immediately publically supported his child but he still had "so much" to learn.



I've seen some post-thanksgiving hate on social about my family photo. Stupidity is apart of this world we live in—so i get it. But here's the thing—I've been chosen to lead my family not y'all. So we will continue to be us and support each other with pride, love & a smile!

— DWade (@DwyaneWade) November 30, 2019

"I became all kinds of things because I support my child and being who she is… I think the hardest part about it is shutting out the world and the people [who] are not in [our] circle. But they have opinions and we are [a] public-facing family."

Gabrielle and Dwyane have gone to huge lengths to protect Zaya from the anti-trans backlash. In recent months, they left Florida to escape Republican governor Ron DeSantis' spate of anti-LGBTQ+ legislation which is being rolled out across the state.

DeSantis' bills have included preventing trans people using public toilets that align with their gender, prohibited gender-affirming healthcare for trans minors, an expansion of the Don't Say Gay legislation prevents a student's preferred pronouns being used in school.

Despite the hostile environment, Zaya is forging ahead with her own career, walking her first runway earlier this year at Paris Fashion Week and sharing candid stories about her journey in a recent issue of Dazed.
Full Article