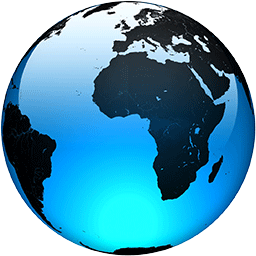 Elliot Page talks testosterone journey and finding trans community: 'Drastically changed my life'

Published
Actor, author and trailblazer Elliot Page has proudly shared how coming out as a trans man has changed everything in his life for the better.

The 36-year-old Umbrella Academy star told the world that he was trans back in 2020 via an emotional Instagram post, in which he explained how "lucky" he felt to be living as his true self.

"I can't begin to express how remarkable it feels to finally love who I am enough to pursue my authentic self. I've been endlessly inspired by so many in the trans community," he wrote in the post. 

Page has proven to be an endless inspiration to trans people across the globe in the years since coming out, as he regularly takes to social media to share small moments of trans joy – be that getting his new passport photo taken, or sharing a shirtless selfie after undergoing gender-affirming healthcare.

In June this year, he published his first memoir Pageboy, in which he detailed the highs and lows of his trans journey, including his experience of devastating gender dysphoria, and the support he received from long-term friends. 

Elliot Page gets emotional unboxing his memoir, 'Pageboy' (@elliotpage/ Instagram)

Speaking at The Library of Congress National Book Festival in Washington over the weekend (12 August), Page delved further into how his life has changed irrevocably – and for the better – since coming out as trans.

While he told trans journalist Gina Chua that he had anticipated that coming out would help relieve some of the "endless discomfort" he'd felt throughout his life, he added that he wasn't prepared for quite how overwhelmingly positive it would feel.

"I could have never imagined in a million years just how different I feel, how centred, how present, the space in my mind to be creative, to feel inspired," he shared. "I could have never sat down and written a book before."

He also explained that transitioning has "significantly" improved his work behind the camera, too, telling the audience that he feels "inherently so much better and present" and "just happier on set".

"If I came out as trans and my work got worse, that's fine. I don't need to be in any more movies, I'm good. I wanna be able to live my life, truly. I think it's made me feel more embodied and more connected."

Earlier this year, Elliot Page shared a photo of himself basking topless in the sun, and raved about how gender-affirming care had enabled him to feel like himself.

"It feels so f*****g good soaking in the sun now, I never thought I could experience this, the joy I feel in my body," he told his followers. "I am so grateful for what gender-affirming care has allowed me and I look forward to sharing more of my journey soon."


View this post on Instagram

A post shared by @elliotpage



During his discussion at the book festival, he shared that he has been taking testosterone for just over two years, which is something he said had "drastically changed [his] life for the better".

Yet he also discussed how the joy he now feels isn't just contained to what his body looks or feels like – it's in the community he has found since coming out.

Responding to a fan question about his favourite experiences of trans joy, Page said that his "awesome group of trans friends" bring him his happiest moments.

"When we get together and all hang out and go do karaoke and everyone is just in the moment and together and feeling liberated – those moments feel really special, that sense of community," he shared.


View this post on Instagram

A post shared by @elliotpage



In addition to giving advice to trans people in the audience, Page also offered his thoughts on what he hopes the trans community takes away from Pageboy.

"Something I keep coming back to, for myself, reflecting on certain difficult periods, and getting to where I've been able to get to is: the shame you feel, the shame you're holding, it is not yours," he declared.

"The moments that are so challenging to really commit to letting ourselves step into our full selves – which can be scary and overwhelming – is so worth it."

Pageboy is out now.
Full Article