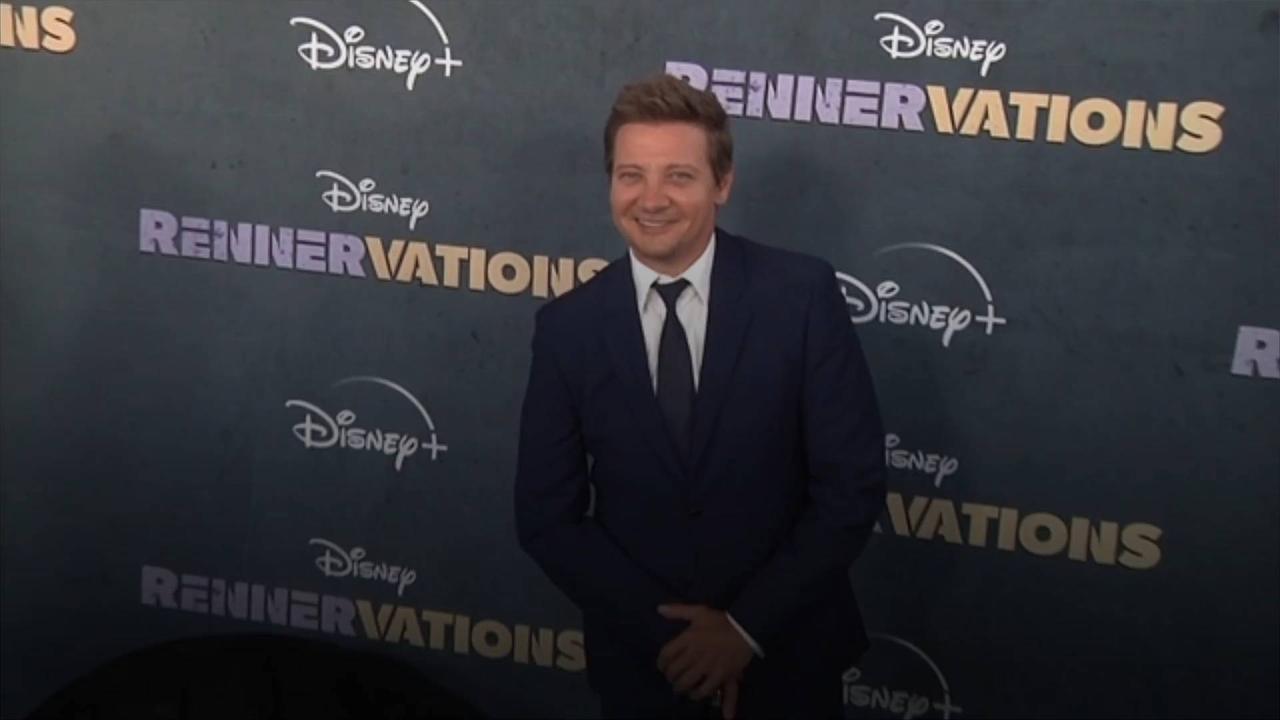 Jeremy Renner Makes First Red Carpet Appearance , Since Snow Plow Accident.
While using a cane, Renner appeared at the premiere of his new show, 'Rennervations,' on April 11 in Los Angeles.
After standing with his family for photographs, the 'Avengers' actor used a motorized scooter to speak with the press.
Even though Renner is still recovering from being run over by a snowplow in January, he didn't want to push back the premiere of the Disney+ reality series.
I was really adamant about them not pushing this thing while there was momentum with the brass at Disney, with us, with the timing of it in all of our lives.
It just felt right, Jeremy Renner, to 'Variety'.
I look a little beat up right now, but I promise you this show is what's propelling me to get better and makes me want to get better every day.
, Jeremy Renner, to 'Variety'.
I set out a goal to be walking this carpet.
And here I am enjoying it.
, Jeremy Renner, to 'Variety'.
NBC News reports that 'Rennervations' is a series about used vehicles being renovated for underserved global communities.
Renner attended a Q&A hosted by Jimmy Kimmel after the premiere screening.
He received a standing ovation and talked about how the people closest to him have helped him to recover.
It takes a lot of people.
It starts with my family and my daughter.
Then a big part of my recovery was this show.
, Jeremy Renner, via Q&A with Jimmy Kimmel.
It set a big milestone for me to get better, to make sure all of this hard work was not all for nothing.
I mean, running my damn self over, right?
I had a lot of love, man, Jeremy Renner, via Q&A with Jimmy Kimmel