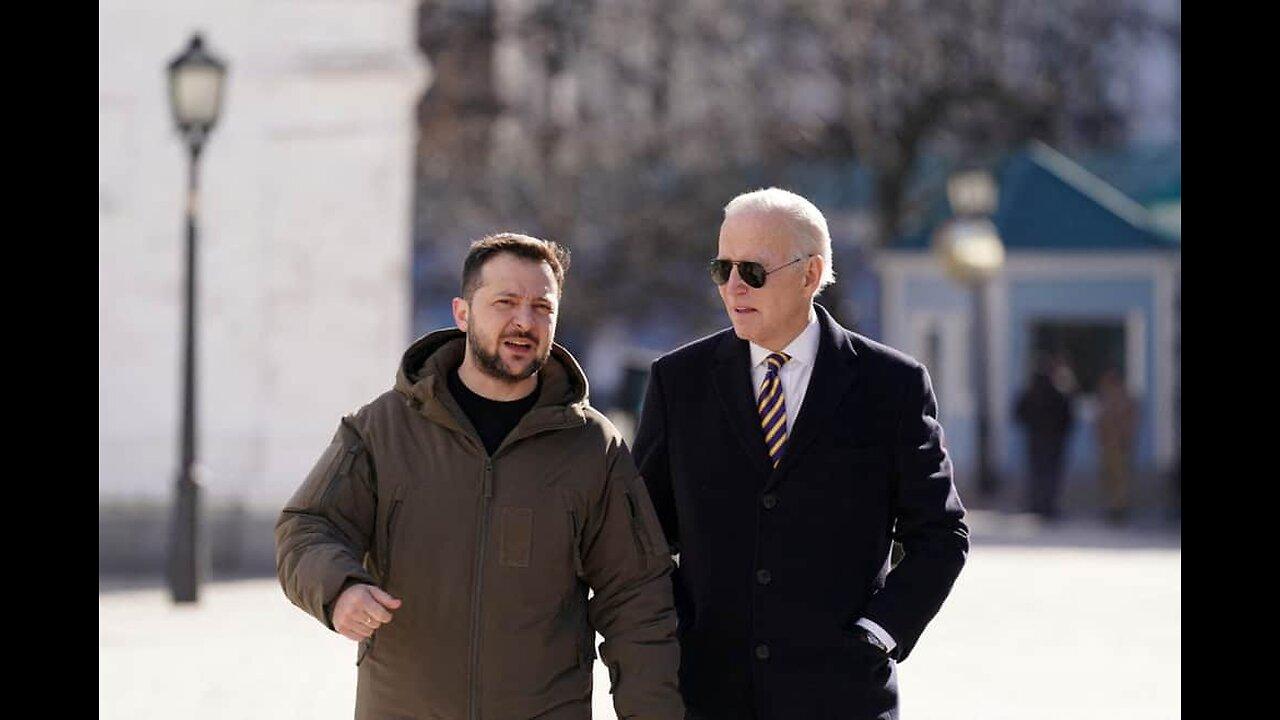 We seem to have reached an "Emperor has no clothes moment" after the House Oversight Committe's press conference last week, the mainstream media failed to cover it at all.
It appears we have reached a point where the mainstream media has been obviously exposed as a disinformation agent that is lying to the public.
Where do we go from here?
Chief house investigator accuses mainstream media of covering it up to protect Joe Biden.
According to Comer's findings, the Biden family had business dealings on multiple continents, including in the countries of Ukraine, Russia and in Congo where they helped the Chinese wrestle control of a large cobalt mine from a United States companies control over to China.
Comer also says fresh evidence warrants further investigation of Joe Biden for "public corruption." Former Yuma Arizona border chief says end of title 42 won't bring chaos.
Rep.
Jim Jordan said after 4 hour deposition from former CIA head John Brennan, "further confirmed that this thing was all political." Biden's made millions trading political favors for money the house oversight report concludes.
Fears rise over potential Arakabuta Dam break in Mississippi.
Senators say border agents are overwhelmed as title 42 set to expire, but will the cartels allow the border to descend into chaos, possibly endangering their money making enterprise of smuggling human beings?
Homeless vets are being booted out of New York hotels to make way for illegal aliens.
Vets were rehoused at other hotels but why were they forced to move?
McCarthy to call FBI director Wray after the bureau rejects a subpoena for a Biden document they won't release.
New York City mayor Adams considers abandoned prisons as possible places to house illegal aliens as he buses them to the suburbs angering local communities.
Top Erdogan official accuses the United States of meddling in Turkish elections.
FDA approves genetically modified pork will be sold as "German Sausages." The GMO pork reportedly "provides adequate nutrition for human consumption." Republicans will take action against a Secretary of State for the first time ever on May 24th, after Secretary of State Anthony Blinken failed to hand over Afghanistan withdrawal memo, warning the Taliban would quickly take Kabul if troops withdrew.
U.S. could start buying oil to refill the Strategic Petroleum Reserves in June.
Mayor Adams signs executive order loosening New York City shelter restrictions.
House GOP pass border bill to improve border security and finish building the wall, as title 42 expires.
Congress leaves town with no debt limit deal as talks are postponed.
Virginia to exit leftist controlled voter group ERIC.
George Santos pleads guilty to fraud and theft in Brazil.
Taiwan says military won't let U.S. blow up chip plants if China invades.
Chicago residents sue over plans to temporarily house illegal aliens inside a shuttered high school as some local Chicago residents say "build the wall, make a border." Scientists find Bat protein they claim can slow ageing.
Why are scientists still messing around with bats and other diseases after the Covid fiasco?
Another alleged Chinese arrested in Boston.
I look back to an article about another Chinese national stopped with a vial of unknown brown liquid trying to leave a Boston airport in 2019.
Who is Linda Yaccarino the new CEO of twitter?
She is part of the World Economic Forum for one, leading some to accuse Musk of going back to the same people that got us in this censoring mess in the first place?
Musk says that will not happen.
Election group with ties to Soros and Zuckerberg meets in secret in Washington D.C.
Will the 2024 elections still go ahead using dominion machines?
If so how can we say the election is fair?
Will Scytl still be used knowing it has a back door in it?
11 brand new Biden family scandals the networks are ignoring.
How can the MSM ignore the growing Biden family scandals?
Pennsylvania settles election integrity lawsuit, deletes 178,000 names from voter rolls.
Chris Hedges article, Julian Assange, a fight we cannot lose.
We seem to live in a country the U.S. where we think we have certain rights, but in fact we don't.
Arizona Governor Hobbs criticizes the Biden administration, post title 42 plan saying they are "unprepared." Feds Waller drops bombshell, "climate change risks are not material to the United States." Former Marine Daniel Penny released on 100,000 dollars bond in subway chokehold death of Jordan Neely.
Illegal aliens admitted to the United States, given 2035 court dates.
California reparations task force now wants to legalize racial discrimination, wants state law amended so they can discriminate against other races.
Mayorkas impeachment is next top Republicans warn.
New York City suspends shelter rules.
Man invents beer powered motorcycle, is beer now cheaper than some gas?
Border officials encountered "inoperable destructive device" in car at border checkpoint.
Pakistan supreme court orders Imran Khan's release amid protests.
I examine some older articles about Khan relating to allegations he accepted monies and land in a trust set up in him and his wife's names.
Democrats admit they want illegal immigration in order to fill low paid jobs in the United States, some would also argue its to cement their power because many won't vote for their party anymore.
More news.