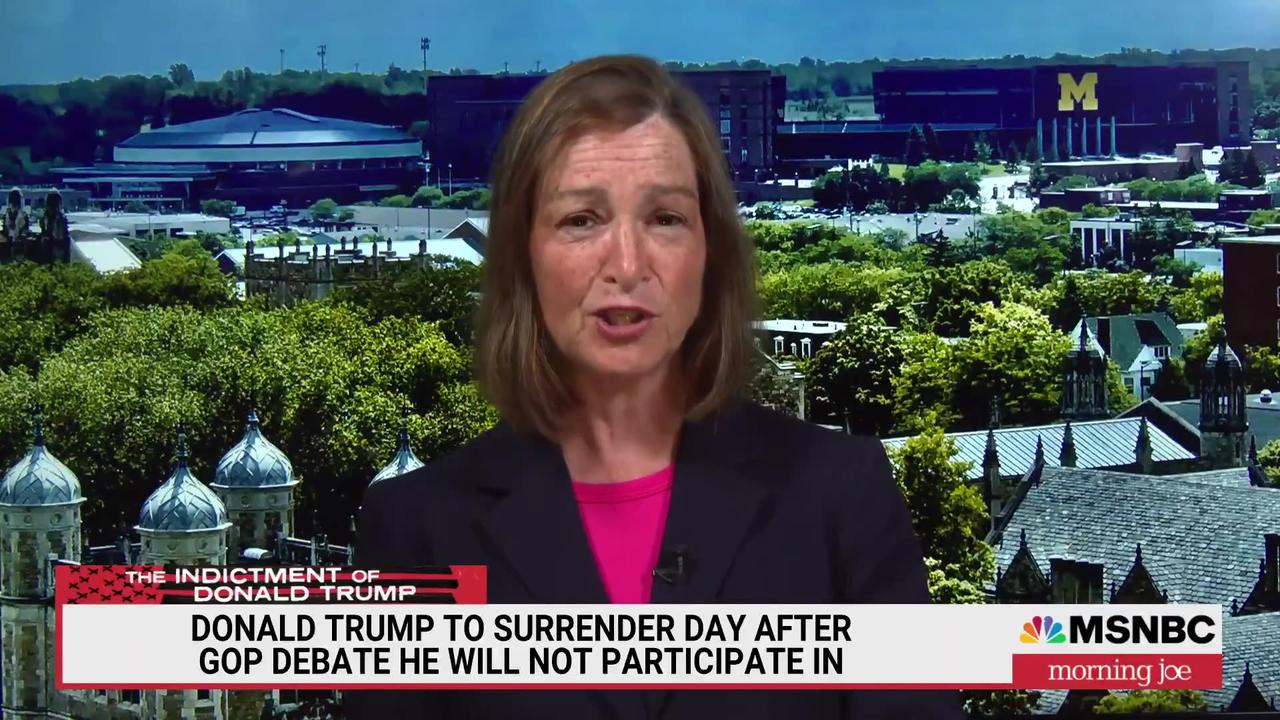 Former President Donald Trump's announcement of surrender on Thursday in Georgia marks a pivotal moment as he faces charges related to his post-2020 election actions.
Additionally, details of Trump's $200,000 bond agreement stipulates that he must not intimidate co-defendants, witnesses, or obstruct justice, including refraining from making threats via social media.
This marks the first of Trump's four criminal cases where cash bail is required.
Former U.S. Attorney Barbara McQuade and NBC News Justice & Intelligence Correspondent Ken Dilanian join the conversation.