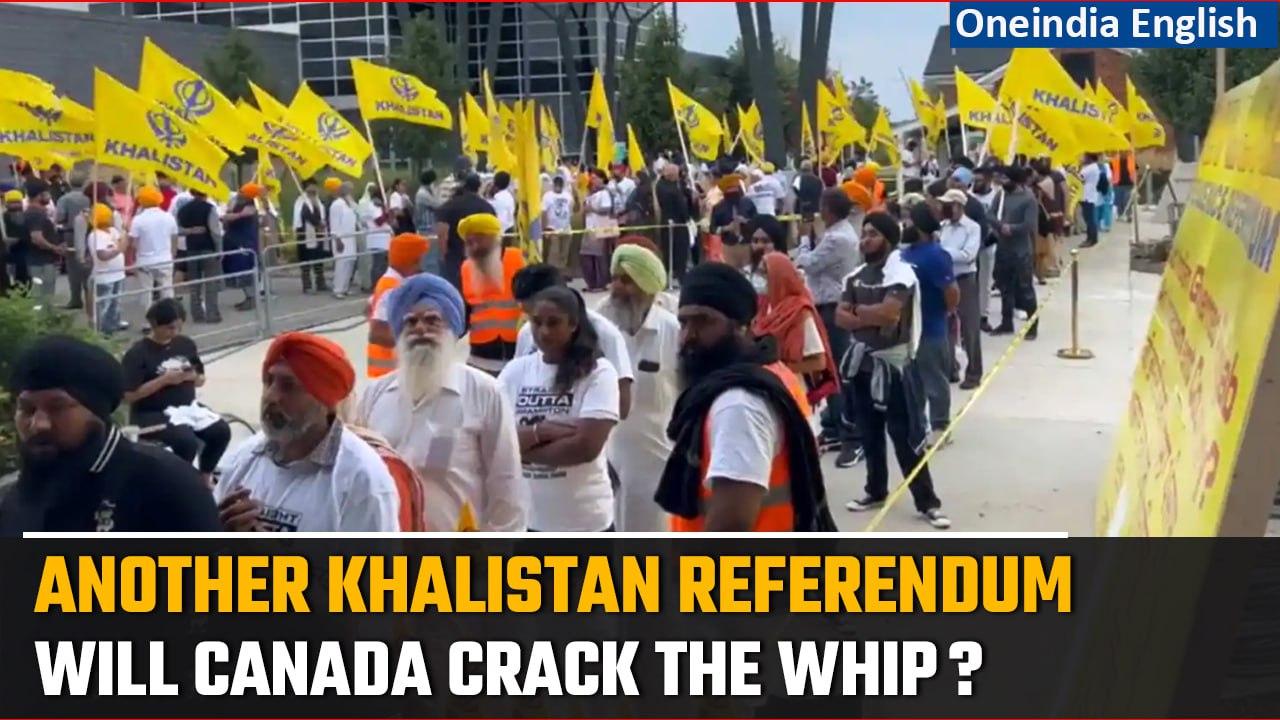 The secessionist group Sikhs for Justice ..or the SFJ organized the Khalistan referendum at a gurdwara in British Columbia, Canada yesterday.
An approximate crowd of 5000-7000 people turned up for the event, against a predicted strength of 50,000-75,000.
This was the same event which was earlier scheduled to be held at a Canadian Govt school but the permission was later revoked after uproar.
Gurpatwant Singh Pannu, the fire-brand leader of the SFJ, also made a public appearance at the event and once again gave an inciteful speech hinting at 'Balkanising India'.
SFJ has also announced another round of the referendum on October 29, also in Surrey.
This development coincided with Prime Minister Narendra Modi expressing India's deep apprehensions regarding the ongoing anti-India activities involving extremist factions in Canada to Canadian Prime Minister Justin Trudeau on the sidelines of G20 summit.
#SFJreferendum #Gurpatwantsinghpannu#Khalistan ~HT.178~PR.153~ED.155~