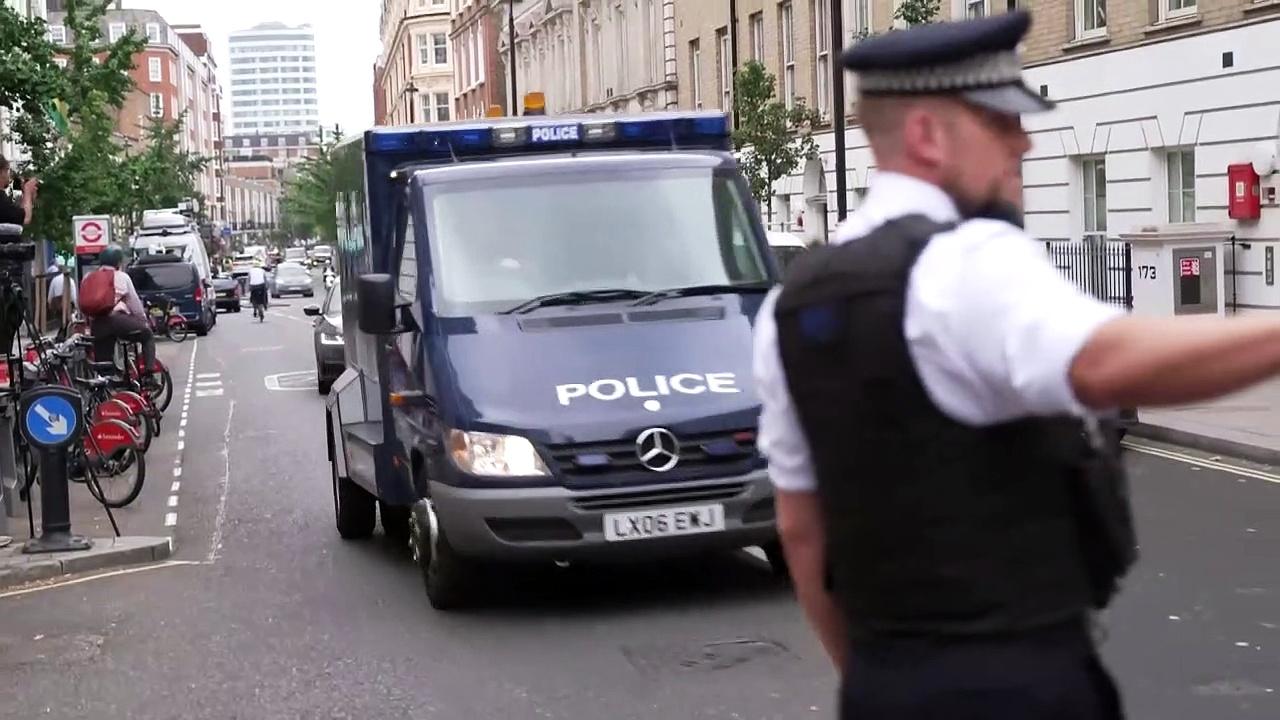 Former soldier Daniel Khalife arrived at Westminster Magistrates' Court on Monday morning.
The 21-year-old was arrested on Saturday as he rode a push bike along a canal towpath in Northolt, west London.
He has been charged with escaping custody, after he absconded from Wandsworth Prison on Wednesday morning.
Today, the court heard that Khalife allegedly escaped by strapping himself to the underside of a lorry using a material "which may have been from bed sheets." Report by Jonesia.
Like us on Facebook at http://www.facebook.com/itn and follow us on Twitter at http://twitter.com/itn