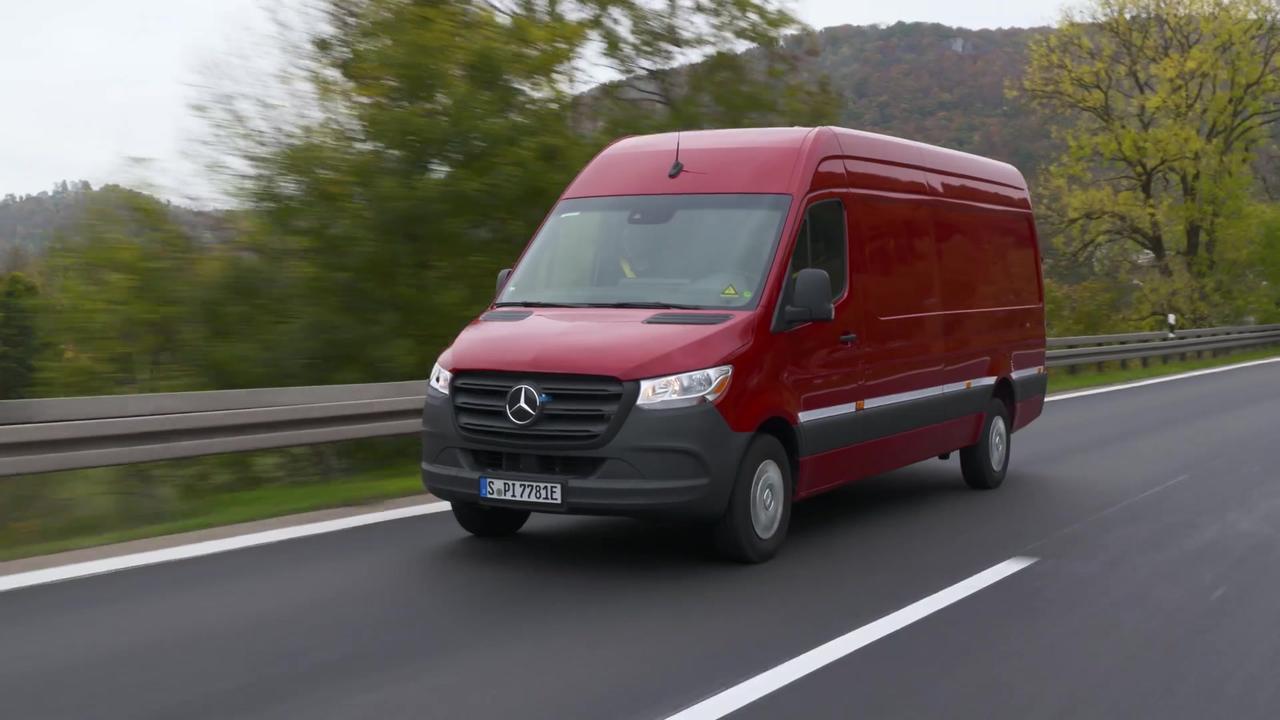 Mercedes-Benz Vans is systematically electrifying all model series.
The new eSprinter impresses with efficiency, range and load capacity, and is a true cosmopolitan: Produced in Europe and North America, it will underline the claim to "Lead in Electric Drive" in around 60 markets in the future.
The new eSprinter comes with a multitude of technical innovations and is based on a new concept consisting of three modules.
These allow the greatest possible freedom in the development and design of various conversions and superstructures previously only known from the conventionally powered Sprinter.
The front module, a uniformly designed front section, includes all high-voltage components and can be combined unchanged with all vehicle variants, regardless of wheelbase and battery size.
The module for the integrated high-voltage battery is located in the underbody to save space.
The battery location between the axles, together with the robust battery housing, results in a low centre of gravity, which has a positive influence on handling and increases driving safety.
The third pillar of the modular design is the rear module with the electrically driven rear axle.
Following the principle of the common parts strategy, this is used in all variants of the new eSprinter.
The compact and powerful electric motor is also integrated into the rear module.