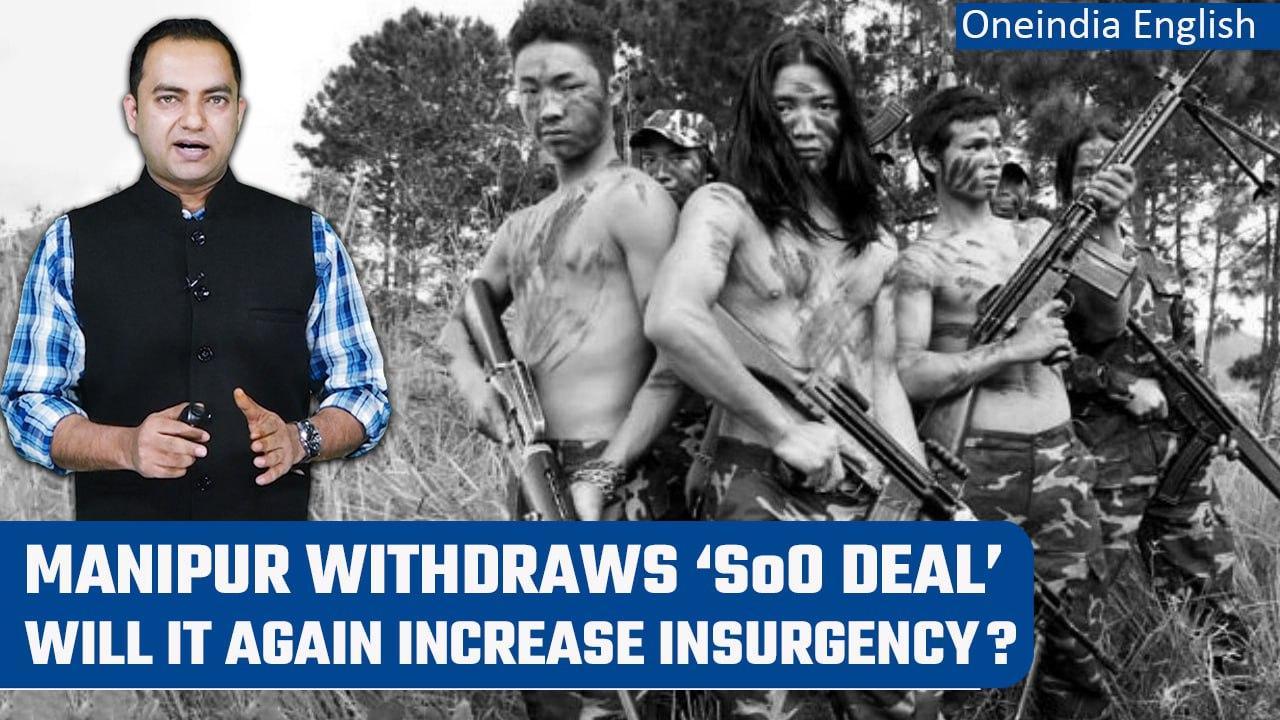 Few days back, the BJP-backed Manipur government had decided to withdraw from an agreement with two tribal militant groups, alleging that they were "influencing agitation among forest encroachers".
This withdrawal was from the tripartite Suspension of Operation agreement between the Government of India, the Manipur government, and the two umbrella groups of Kuki militants…which are the Kuki National Army and Zomi Revolutionary Army (ZRA).
The revocation of this agreement has now raised several questions as Home minister Amit Shah, ahead of the last year's assembly elections, had promised to "solve" the Kuki issue if the BJP was voted to power.
After this, the Kuki groups had officially announced their support for the BJP.
In this video, we take a look at this so called Suspension of Operation agreement…and briefly trace the roots of the Kuki insurgency.
But before that, don't forget to like, share and subscribe to Oneindia.
#SoOagreement#Kukiinsurgency#Manipurinsurgency