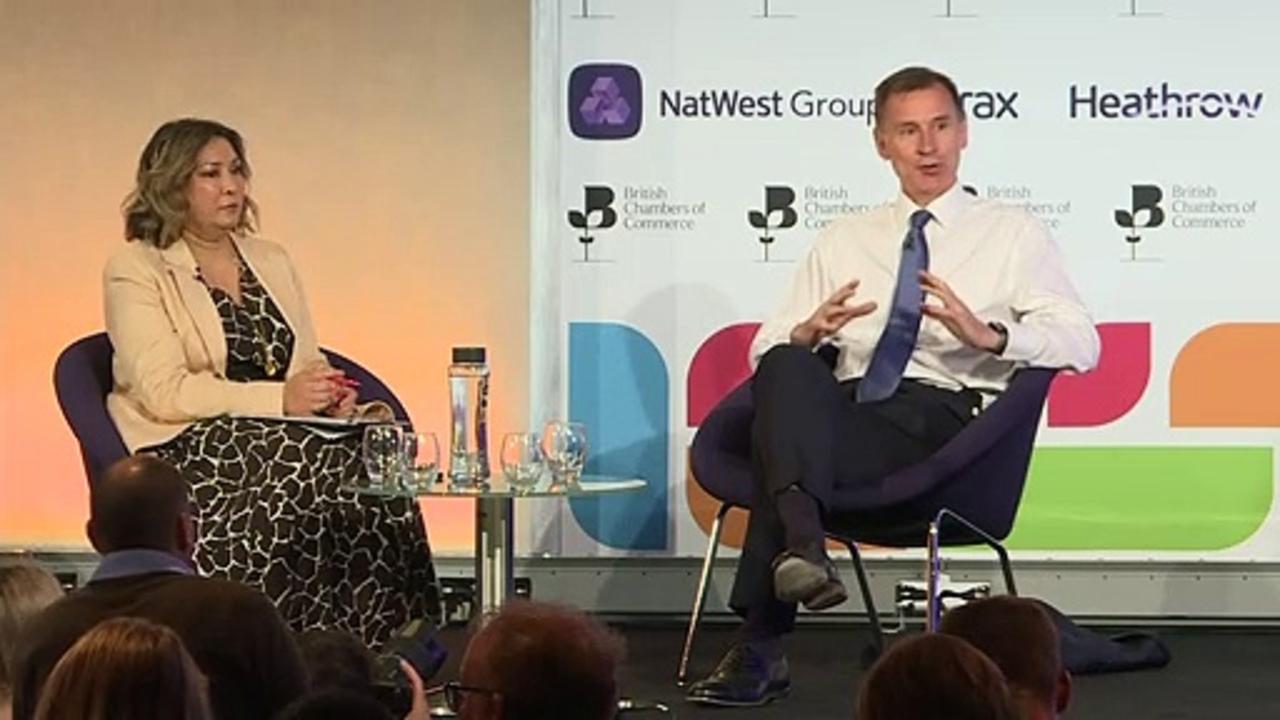 Chancellor Jeremy Hunt has said independent forecasters believe the government is on track to meet its economic targets, but insisted his priority is still to cut inflation rather than taxes.
Speaking at the British Chambers of Commerce conference in London, he said: "There's nothing automatic about bringing down inflation.
There's a plan, we are going to stick to it … we have to get our business taxes down, but the worst tax of all is inflation." Report by Buseld.
Like us on Facebook at http://www.facebook.com/itn and follow us on Twitter at http://twitter.com/itn