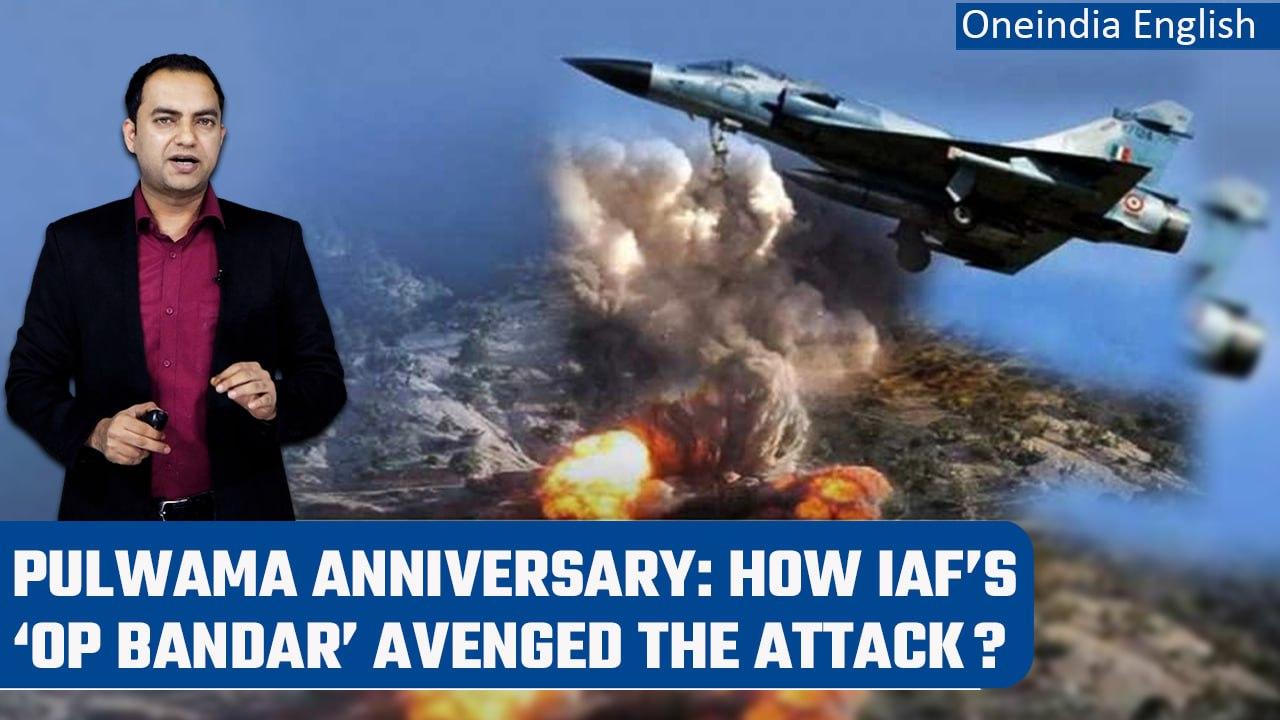 Today is the 4th anniversary of the Pulwama attack…the attack in which 40 soldiers of the CRPF were martyred in 2019.
Those CRPF soldiers were travelling in a bus that was a part of a convoy of over a thousand security personnel when an explosive-laden SUV had rammed into the convoy and had exploded.
That was the deadliest terror attack witnessed in three decades of Kashmir's insurgency.
And after some time, Pakistan's Jaish-e- Mohammad had claimed responsibility for this attack.
In the wake of this, India's defence forces were given a free hand by the Prime Minister to decide the intensity, timing and scale of a retaliatory operation.
Following this, the Indian Air Force had launched 'Operation Bandar' in a surprise attack to avenge the martyrdom of those CRPF personnel.
In this video, we take a look at this operation by the Indian Air Force that destroyed the camps of those terrorists by crossing LOC.
But before that, don't forget to like, share and subscribe to Oneindia.
Pulwama attack,pulwama terror attack, Op Bandar, Op Bandar IAF,pulwama attack anniversary,pulwama, pulwama attack anniversary 2023,pulwama attack news,pulwama attack crpf,pulwama crpf attack,pulwama news,crpf pulwama attack,pulwama attack 2023,pulwama attack video,pulwama attack latest news,pulwama attack anniversary news,pulwama attack fourth anniversary Oneindia English, Oneindia News #Pulwamaattack#Opbandar #IAF