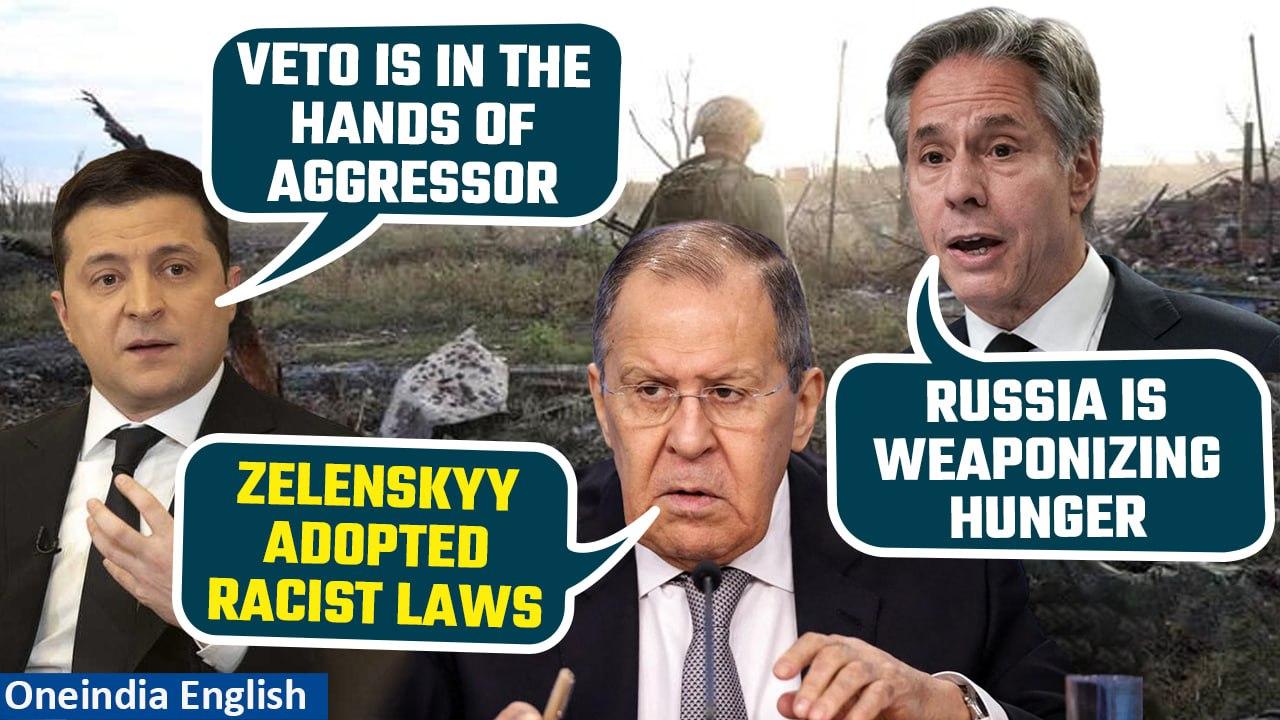 In Ukrainian President Volodymyr Zelenskyy's first in-person appearance at a UN Security Council meeting on Moscow's invasion of his country, he told a special meeting that the Russian veto has rendered the world body "ineffective".
Zelenskyy said that the United Nations was at a dead end regarding aggressions and suggested Russia be stripped of its veto right as one of five permanent members of the post-World War II Security Council as punishment for attacking Ukraine.
US Secretary of State Antony Blinken sided with the US and blamed Russia for weaponizing hunger.
Russia's Sergei Lavrov responded.
Watch here.
#UNSC #RussiaUkraineWar #UnitedNationsSecurityCouncil #VolodymyrZelenskyy #SergeiLavrov #AntonyBlinken #Veto ~PR.152~ED.102~GR.124~HT.96~