Holy See
Episcopal jurisdiction of the Catholic Church in Rome, Italy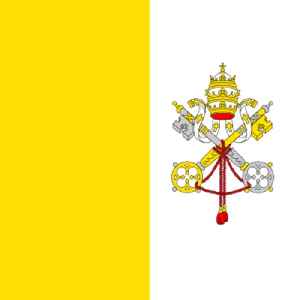 The Holy See, also called the See of Rome, is the apostolic episcopal see of the bishop of Rome, known as the Pope, ex cathedra the universal ecclesiastical jurisdiction of the worldwide Catholic Church, and a sovereign entity of international law. Founded in the 1st century by Saints Peter and Paul, by virtue of Petrine and Papal primacy according to Catholic tradition, it is the focal point of full communion for Catholic bishops and Catholics around the world organised in polities of the Latin Church, the 23 Eastern Catholic Churches, and their dioceses and religious institutes.


Vatican official cleared of abuse charges lodged by ex-nun
A Vatican official has been acquitted by a Holy See tribunal of charges leveled by a former nun that he had solicited sex from her a decade ago while hearing her confession.
Reuters - Published
Search this site and the web:
You Might Like